The Social Network for Smart Objects
Connedo – Squaring the Circle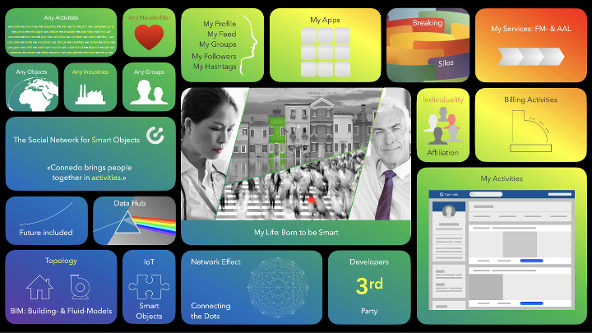 BIM in Context – Squaring the Circle: 1 Aim, 8 Aspects, 20 Angles. BIM Tripple A proudly presents: the Connedo Canvas.
Because Relations Transform
The windows have reached their lifespan; they order offers. | The floor knows, new tenants move in; it furnishes itself. | The heat pump lacks a spare part; it prints it & demands for the fitter. | The bathroom mirror detects the basalioma; it sends an initial analysis to the doctor. | The engine fails; it requests a garage appointment & estimates the costs. – Connect your own dots! [Deutscher Text]
For each service of an object its beneficiaries pay 10 $. 10 services a day equals 3,000 $ a month. 100 customers generate sales of 3.6 million $ a year.
Buildings & rooms, technical networks & furniture, organizations & projects are «social». They know themselves, communicate. They register, speak one language, act. One eco system, thousands of apps: architecture & technology, economics & finance, society & health care.
On paper documents show objects; smart show themselves, in apps. Essentially (data model) the platform is a universal description language for interconnected objects. Storage of data and its processing are strictly decoupled: objects register themselves, apps («Silos») interconnect them. The generic approach is similar to atomic model and double helix.
Connedo is a spin off from a computer science project at the Paul Scherrer Institute (PSI).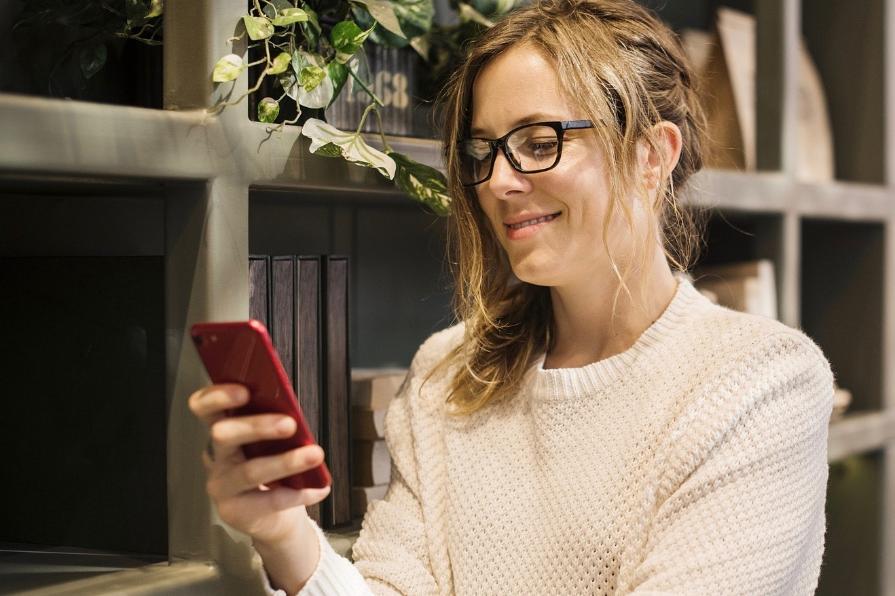 The easier it is for an object to connect, the smarter it becomes.
Connedo – Connecting the Dots
One million things in one single place.
© 2021, Rico Mantel, info(at)connedo.com, LinkedIn